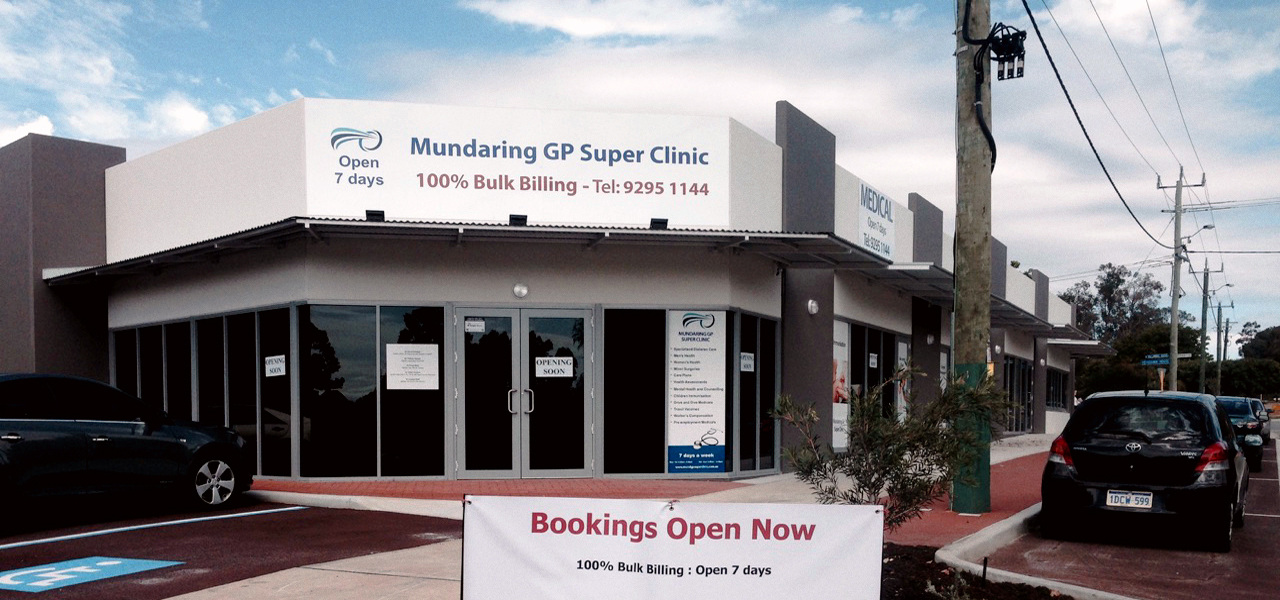 APPOINTMENTS
Mundaring GP super clinic is bulk billing practice during weekdays.
We privately bill only during week ends.
 Fees are preferably paid on the same day. Pensioners, health card holders and children under 16 years will be bulk billed all the time including week ends.
If you are experiencing difficulties paying your Fees, please discuss this with your treating doctor or receptionist.
Saturday
Standard Fee $ 60
Long consult- $ 70
Sunday
Standard Fee $ 95
Long consult- $ 105
Private fees for:
Insurance Medical
Commercial drive medical
Cancelled Driving Licence
Dive Medicals
ACCOUNTS
Payment of your account is expected at the time of your consultation.
We accept cash,cheques and most credit cards.
Pensioners and Health Care card holders will be bulk billed
Delayed payment will attract an extra of $5.00.
The staff at reception will be able to advise you of the current Medicare rebate for a standard consultation.
---
TELEPHONE CALLS
The receptionist will be able to assist you in most cases, however if you wish to speak to your doctor, he / she may have to return your call when consultations have ended.
---
REPEAT PRESCRIPTIONS
The doctors will advise when an appointment is required, otherwise 2 working days notice is necessary. A small fee of $ 10 will be charged for the service. You will be required to see the doctor for an appointment if you have not done so in the last 6 months.
---
REFERRALS TO SPECIALISTS
If the doctor considers that a medical need exists for specialist treatment a referral will be provided. It is therefore important to make an appointment with the doctor who will discuss your problem with you and help you to decide on the appropriate course of action. Referral request over telephone will incur $10.
---
RECALLS
For patients who require regular check ups, immunisations and / or screening, we offer a recall service. This is done automatically unless we are advised that you would prefer not to be notified.
---
MEDICAL CERTIFICATES
Medical certificates are legal documents. In order to obtain a medical certificate for work a consultation with your doctor is required. It is not legal to back date a certificate.
---
RESULTS
Patients are required to make a follow up appointment to discuss any abnormal results. Normal and INR results can be obtained from our practice nurse.