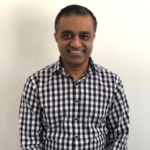 Dr. Kiran Puttappa
MBBS, FRACGP, PG Dip Diabetes (Cardiff)
Dr Kiran Puttappa joined the practice in 2018. He moved to U.K in 2001 and after gaining clinical experience, he moved to Australia in 2003. He has a vast clinical experience as a medical registrar in various public hospitals in Perth and the Gold Coast and he has a special interest in complicated general medicine cases and Diabetes. He holds FRACGP and Post Grad Dip in Diabetes from Cardiff. He also served as board member of RACGP (WA Faculty) from 2009-2013. He is currently a senior examiner to RACGP.
Dr. Mike Corbett
MBBS, MRCGP (UK), FRACGP
Dr Corbett is a UK trained doctor qualifying in 1990. He has worked in a number of practices throughout the UK. Mike has emigrated to Western Australia to join family and enjoy the great lifestyle. He enjoys all aspects of General Practice and has an interest in palliative care and medical education.

Dr. Charity Low Cheng Hong
MBBS, FRACGP
Dr Charity Low has more than 20 years of experience in general practice. She is a Fellow of the College of Family Physicians and Academy of Medicine, holds a Diploma in Dermatology and Mental Health. Bringing versatility to the community and a passion in crystallising basic medical concepts. Her aspiration is 'to be the best doctor that she can be', she individualises management to ensure that every patient receives the best treatment possible. In her free time, Dr Charity Low enjoys reading and cooking.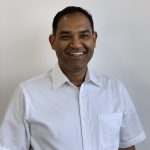 Dr. Lohith
MBBS, MRCS, FRACGP, MRCGP (U.K)
Dr Lohith is graduated from India and had extensive training in UK. He also worked as full-time general practitioner in UK for more than 10 years before he moved to Australia in 2019. He is a full-time practitioner at Mundaring GP super clinic and deals with all aspects of general practice, complicated medical problems and skin cancer.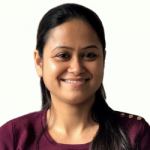 Dr. Pooja Bisht
MBBS, DGO, FRACGP
Dr Bisht is been working as a GP since 2014. She had extensive obstetrics and gynaecology training in India and obtained a fellowship in Australia in 2018.
Dr Bhist is been there at Mundaring GP super clinic since the opening of the medical centre and continues to enjoy working and dealing with all aspects of general practice with a special interest in women's health.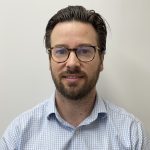 Dr Richard Smith
BSc (hons), BMBS (hons), MRCGP(17), FRACGP
Dr. Richard Smith is a UK trained GP with a passion for patient centered care. He gained experience in numerous specialties during hospital work in the UK including Paediatrics, Obstetrics and Gynecology, Sexual Health, Neurology, Care of the Elderly and Emergency Medicine. He worked as a GP in Nottingham, London and Cornwall in the UK before moving to Australia. He has been working until recently as a GP on the Sunshine Coast where he has developed a keen interest in skin and sports medicine. When not at work he is trying to improve his surfing, equally average guitar playing or exercising to keep the middle-aged spread at bay!
Languages spoken: English, French, Basic German, holiday Spanish, learning Norwegian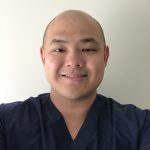 Dr. We Teck Ng
MBBS, FRACGP
Dr. We Teck Ng has joined the practice as a Trainee Registrar for 2022. He graduated from University of Aberdeen in 2006, worked in the UK for 5 years before relocating to Perth in 2012.
Predominantly hospital based, he has experience primarily in the Emergency Department (Joondalup Health Campus), acute / general medicine; surgical fields such as Orthopaedics and general surgery.
He is very keen to learn and provide for the community with this new venture.
Dr. Rabia Khan
MBBS, FRACGP
Dr Rabia is a GP registrar at Mundaring GP Super Clinic for 2022. She completed her medical degree from Lahore, Pakistan in 2010 before moving to Australia in 2012. Since then, she has been working in public and private hospitals rotating through different departments and most recently worked in the Emergency Department as a Senior Resident Medical Officer.
Dr Rabia's area of interest are Women Health, Paediatrics, Cardiology and Chronic Disease Management. She fluently speaks English, Punjabi, Urdu and Hindi.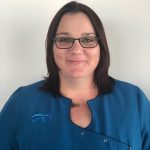 Amanda Baldisseri
Practice Manager